Below you will find a list of our Peer Tutors for the upcoming Fall/Winter 2016-2017 academic term- their profile descriptions are currently being added!
Junior Peer Tutors:
Adrian Bonab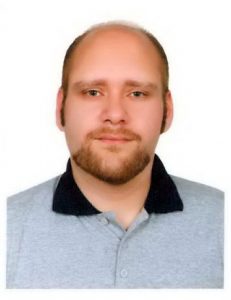 "My name is Adrian. I am a 4th year Kinesiology student and I will be tutoring KINE 3030 (Biomechanics) this year. Biomechanics is often regarded as a difficult course and I look forward to making it loved rather than feared."
Armin Makki
Ayala Lerner
Bahareh Fouladi
"Hello everyone! My name is Bahar. I'm a third year Kinesiology student and I'm your tutor for KINE 2011 in the Fall and KINE 3012 in the Winter. A few tips to succeed in these courses are to prepare ahead of class, stay organized and review your notes frequently. Do not procrastinate while you are studying! Motivation, hard work and persistence will give you the grade that you wish for. Last but not least, I believe people rarely succeed unless they have fun in what they are doing, so we will work together and make learning fun! I'm looking forward to meeting you all very soon."
Jennifer Lewis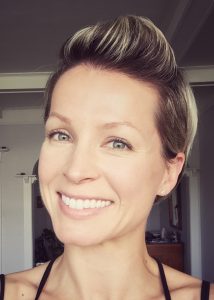 "My name is Jennifer.  I am a fourth year transfer student.  During the winter semester, I will be tutoring biomechanics, KINE 3030.  Overall, I am hoping to be a positive influence in the lives of those who wish to better understand human movement."
Mahnaz Khomami
"My name is Mahnaz. I will be tutoring KINE 1000 and I am aiming to help many students through their first year by giving them the extra support they need. Also sharing different ways of learning and note-taking skills during lectures, readings and tutorial to achieve their desired goal or grade. "
Raymond Akhavan
"Hi everyone, my name is Raymond and I'm a third year kine student. I'll be a tutor for courses KINE 1000 and KINE 1020. I look forward to helping students succeed in their courses this upcoming year!"
Vrati Mehra
"My name is Vrati Mehra and I am in my fourth year in Spec. Hons. Kine. I am tutoring Human Physiology 1 (Kine 2011). My goal this year is to help Kinesiology students achieve high grades and help them develop good studying habits that will help them in their academic career. "
Yoon-A Lee
"Hi, my name is Yoona and I am a fourth year student here at York. At KAHSSO, I am a peer tutor and will be providing tutoring for Human Nutrition (KINE 4020). I am excited for this upcoming year and one of my goals is to keep up the eagerness, excitement and positive motivation for the rest of the year. I also hope to further improve and challenge myself as both a student and a person by exposing myself to various experiences. Lastly, I'd like to help as many Kinesiology students as possible; to provide an environment for students that promotes not only academic success, but a positive student community as well. "
Senior Peer Tutors: 
Ali Hussain:
Jordan Guerrero Martinez
" My name is Jordan Guerrero Martinez, and I am currently entering into my fifth year of Kinesiology and Health Science. I will be tutoring KINE 2031 Human Anatomy this year, as it is one of my favorite subjects in the Kinesiology program. This year I am hoping to be accepted into the Masters of Teaching at the University of Toronto. Moreover, I am excited to help out Kinesiology students by providing them with the tips and tricks I wish I had known when taking Human Anatomy."
Lena Ignatov
Sohan Vemannagari
"My name is Sohan Vemannagari and I am entering my third year of Kinesiology. I will be tutoring Kine 1000, Kine 1020, and Kine 2011 this fall term. I will use the knowledge I acquired when I took these courses to assist students with any questions and concerns they may have. I hope to enhance their learning experience by helping them grasp "difficult" concepts, which hopefully leads to fostering a newfound interest and engagement with the subject material. I want to help as many students as possible to succeed this term!"
Tal Frankel
Johnny Chaya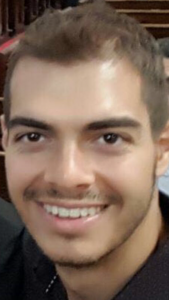 "My name is Johnny Chaya, and I am in my 5th year.  I will be tutoring kine 2031, and kine 3012. My goal as a Kahsso Peer tutor is to keep up to date with lecture material and come prepared for every tutoring session! I hope to provide an interactive learning environment that will build confidence with course material."
Executive Peer Tutor:
Lamya Burhani