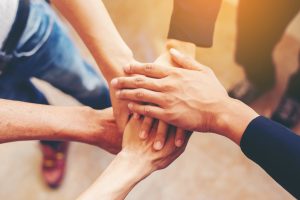 NEW THIS YEAR...
We are excited to present to you our brand new peer mentoring program! This program will provide first-year students all the support they need as they transition from high school to university life. Our team of peer mentors, who are all upper-year students, are here to answer your questions about various topics: everything from campus resources to ways to get involved, personal conflicts and any other questions you may have!!
Support is available through one-on-one scheduled sessions, the pre-scheduled drop in session or contacting us through the official peer mentoring Facebook page.
Our list of peer mentors and their emails can be found by clicking the following link: Our Peer Mentors
If any upper year student (or first year student who has not been matched with a peer mentor) would like to be matched with one of our Peer Mentors to receive weekly emails with useful information, such as drop deadlines, tuition fees due date, events on campus, etc, please email Stong and Calumet Colleges at: scchelp@yorku.ca   and request to be matched to a KAHSSO peer mentor.