Get excited...KINE clothing is now on sale and we have brand new designs!! 
T-shirts: ($18.00)
Our traditional shirts are back - as pictured, these t-shirts will be available in both black and red!
10K Tshirts ($18.00)
This empowering design is printed on a dark heather grey shirt perfect for daily wear or hitting the gym!
Tanktops: ($15.00)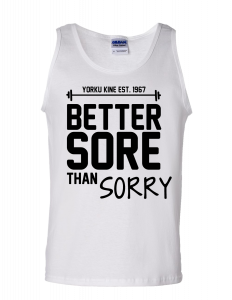 Perfect for the gym or just lounging at home! These will be available as white tanktops/muscle-t's
Long Sleeve ($25.00)
We brought you these long sleeves due to popular demand! These will be printed on both sides and are perfect year-round.
Crewneck Sweater: ($35.00)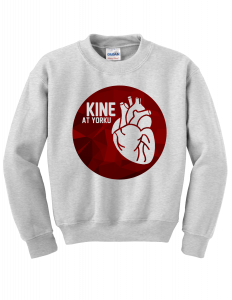 Light Heather Grey Crewnecks with this cool design!
Sweatpants: ($35.00)
We've brought them back, the Kinesiology sweatpants that are perfect for the cold winter study session!
 Embroidered Hoodie ($55.00)
The most popular item on our list is back! Make sure to order these ASAP because they always sell out!